WELCOME BACK TO GUITARATTACK!
Thanks for stopping in! We've been super busy working on several new custom guitars and traveling in support of the new live EP! Please support our original music! And yes, we are always repairing guitars and building tons of custom pickups!

Make sure you check out the the upgraded Saga Sagas. It is made up of over 100 pages of reader's stories concerning their experiences with Saga Guitar Kits.

We've changed the organization of the Saga Sagas to make it easier to browse. We've also added a page of lessons-learned for you kit builders at the top of the page. Click here to start browsing our collection of user-submitted stories!



THE NEW LIVE EP, NASHVILLE, IS AVAILABLE FOR DOWNLOAD AND STREAMING!
CHECK OUT OUR LATEST STUDIO ALBUM, WHEN THE END SUDDENLY APPEARS
Click here to read about our original music.

Click on the logo on the right to listen to music from the newest albums at Reverbnation. Also check out all of the KGS music at iTunes , Amazon, Spotify, and Rhapsody!



Click here for some live performance videos of KGS songs from early 2013!

Click here to go to the KGS Store and buy a T-shirt!
LET US BUILD A CUSTOM PICKUP FOR YOU!
We do a lot of custom pickup work and if you want something you can't buy from a big box store, eBay, or an offshore website, shoot us an email.
We are building a lot of our custom AttackBuckers and they just keep getting more popular. Click here to read all about our pickups including our new 1984 humbucker. Yes, they can be relic'd for your project.
Want a red phenolic single coil like you saw back in the day? Called The Replicator, we are making these for that authentic Frankenstrat! They look great and sound even better!

Please click here to see the JBM Guitars website for more information or to purchase one of these pickups.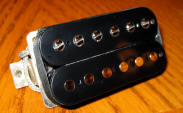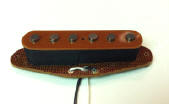 Click to see a larger photo

Check out our logo items in the Attack Store!

KGS T-SHIRTS ROCK! Check out the new KGS Longsleeve "The End" T-SHIRT!

Click here to go to the KGS Store and get one in a number of different colors. The O.D. green ones are very cool! More GuitarAttack shirts are available in the ATTACK STORE.
Click on the widget on the right to see more merch! Buy one or two to help out the GuitarAttack cause!